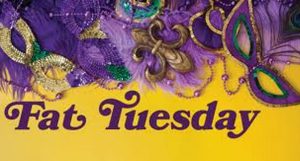 What time is it?

 


It's

Fat 

Tuesday

 

Time

!
BRING PLENTY OF BUSINESS CARDS!
It's time for our monthly Fat Tuesday Business networking social, so come join our club!
That means it's time for our business social gathering coming back in late September, 2023!
There are no membership fees. 
Only bring your business cards.
Registration is required.
You pay for your drinks; your sponsors will get the appetizers.
Sponsorship is exclusive. Your sponsorship to one event helps pay for the appetizers.
As a sponsor, you get to bring your brochures, pamphlets and marketing material AND no one else in your business category can sponsor the event that month.  And you also get to hear our sponsor's schpeel.
It's the perfect time to show off:
Your brand new business | Your new office location | Your non-profit | Direct Sales | Churches | Art studios | Photographers | Tupperware | Avon | Melaleuca | Pampered Chef and many more!
Here's how it works
Sponsors get to bring their flyers, brochures, and more…..because they paid a fee.
You, as the networking participant can only exchange business cards.
And the most important part of the networking is to have a blast! Meet new people. Forge new business relationships. Wind down from the day.
Your Dayton / Mound House event is brought to you by:  Events by CJ and is licensed in Lyon County, Storey County & Reno. 
Need more info?  Call (775) 238-9187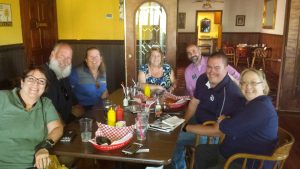 This is our event in February 2019 at Carson Nugget